Volunteer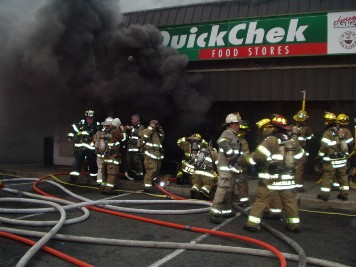 The Old Village Fire Company is seeking motivated men and women over the age of eighteen to join the Fire Department. Volunteers make up approximately seventy percent of the nations first responders. First responders make up approximately one percent of the nations population.
Becoming a volunteer is among the most rewarding commitments one can make. Volunteering is one of the best ways to help your community. By volunteering you can help save taxes, help save lives and help save property.
Membership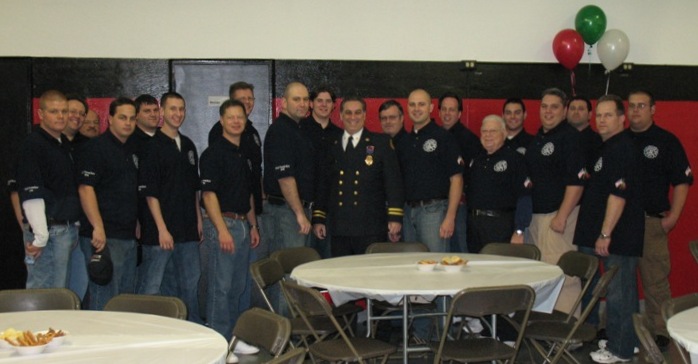 The Old Village Fire Company accepts applications for two categories of membership. The first is Active Firefighter. By applying for the position of Active Firefighter, you'll receive the highest level of training. Learn life saving techniques, challenge yourself physically and develop leadership skills. The Middletown Township Fire Department operates its own Training Academy. Firefighter recruits receive all of their training right here in Middletown Township. All of the training and equipment Active Firefighters receive is free.
The second category of membership is just as important. Not everyone has the desire to serve as a Firefighter. These potential members are just as important to a volunteer fire company as the Active Firefighters. Social Members or Associate Members volunteer their time to help with such duties as; the administrative process, custodial tasks and support.
Incentives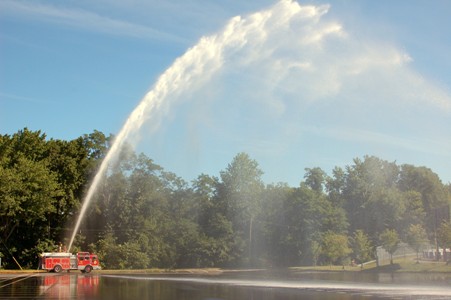 The Middletown Township Fire Department actively participates in the Length of Service Awards Program (LOSAP). The program was established to provide tax-deferred income benefits to active volunteer members of an emergency service organization. Members who qualify may receive a contribution of up to $1,150 per year toward their benefit.
Receive relief aid. The NJ State Firemen's Relief Association provides relief funding to needy Active Firefighters throughout the State.
Receive medical aid for you and your family. Members who qualify are eligible to receive free medical treatment for themselves and their families. The Deborah Heart and Lung Center has a long standing relationship with the Fire Service of New Jersey.
Sense of community. There is no other greater incentive to volunteer that to give back to the community. Help your friends and neighbors when they need you the most.
For more information regarding membership or to schedule an interview email us at info-ov@oldvillagefc.org and place "Membership" in the subject line.